Tile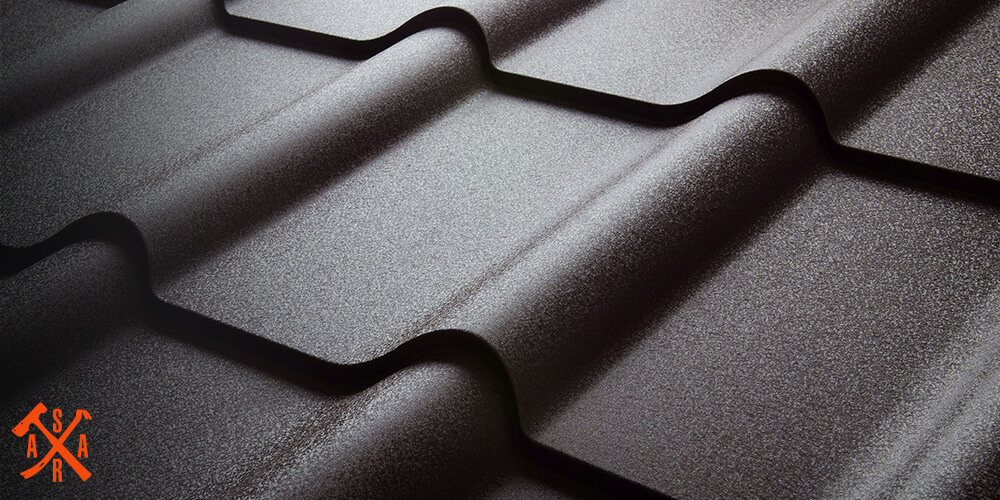 One of our exceptional strengths is the ability to install a tile roof the correct way. As basic and deserving as that might sound, we have endured a lengthy career by repairing and/or replacing both concrete and clay tile systems here in Southern Arizona -which were worn out entirely prematurely due to ineffective installation. Certified by the National Tile Roofing Institute, our crew will insure that all components of your tile job are installed to the strictest of standards. This includes proper flashing techniques, superior underlayment, a swing-taped uniform lay-out to follow and an extensive written warranty. Tile roofs have been around for thousands of years and if done correctly, they can last a lifetime! Our estimator will guide you through many options and the further relative information in need.
Tiles can be manufactured from clay, concrete, or now days, even metal, or our composite offering made from recycled materials. Each with its own purpose and benefit, such as but not limited to the lower price point associated with concrete, the classic look and strength of a fire-kilned clay, the strength of metal, or the golf-ball worthy composite tile. Each should be installed with proper venting, where insulation, radiant barriers and further options are to be discussed. Roof tiling is an old art form, seemingly to be lost…it is imperative that you have your tile roof installed by a capable roofing contractor. We have literally spent most of our careers fixing other licensed contractor's mistakes -none more than on tile roofs to be sure. Click here to arrange a free estimate and roof evaluation
---
NEW Tornado Tile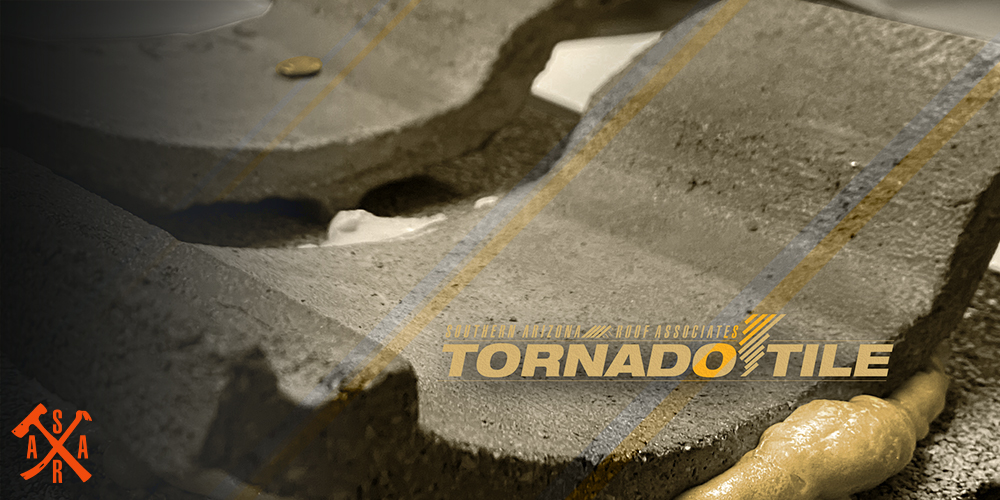 Our "Tornado Tile" is something completely different than what our local competitors are offering. Utilizing an anchor sheet and a stand-alone modified rubber roof system under your tile, followed by an installment of all new metal flashings, and an assortment of venting solutions (to drastically lower heat transfer), we will set your tile in a foam adhesive that is typically only utilized in the South Florida market to protect against weather associated with hurricanes and tropical storms. This foam attachment is beneficial is many ways too: it eliminates thousands of punctures into the underlying roof, provides some R value for insulation, and is many times more wind resistant than a nail -or even a screw! Utilizing an SBS modified rubber roof system under the tile as underlayment provides even further protection, as this underlayment does not have a limited exposure rating -because it is a roof all in itself! The tile will then be just water-shedding, protecting your roof below, and of course doing its biggest job: looking pretty! Our Tornado Tile roof comes with a limited *25-year warranty! Click here to arrange a free estimate and roof evaluation
---
Shingle Roofs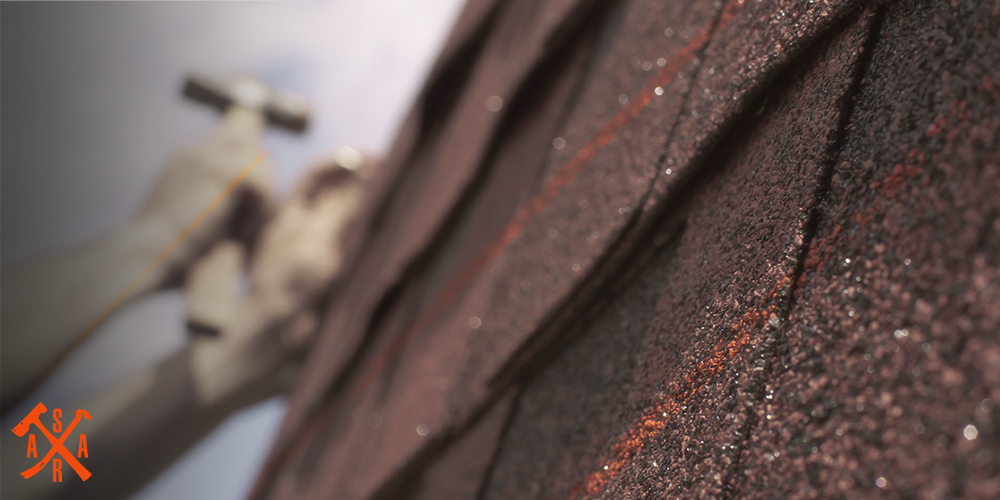 Roof Associates is a certified partner with IKO shingles -granting you a credentialed Tucson roofing contractor and a superior product -to be sure! Our shingle roofs make use of the smartest materials available, including: premium heavy duty synthetic underlayments, ice and water shield at all eaves and valleys, proper intake and outtake attic vents, and an award winning, high-wind resistant laminate shingle -all with new flashing details, and set to surpass all NRCA standards! Roof Associates is proud to be one of a few, "IKO Iron Clad Contractors." These shingle roofs come with a limited *25 year warranty!
Shingle roofs are straight-forward and probably the most economical friendly roof system we install here at the Roof Associates. Available in a multitude of colors and aesthetic variety, our estimator can provide you many samples to look at, show you before and after pictures of previous jobs and even present a digital presentation that will allow our roofing software to project the roof of your choice atop your house or building. Unlike some of our competition, our shingle roofs are completed maintenance free; this is conducted by properly flashing all roof protrusions and tie-in points the right way -which NEVER leaves the customer dependent upon exposed roof cement or other liquid sealants. Click here to arrange a free estimate today.
---
Metal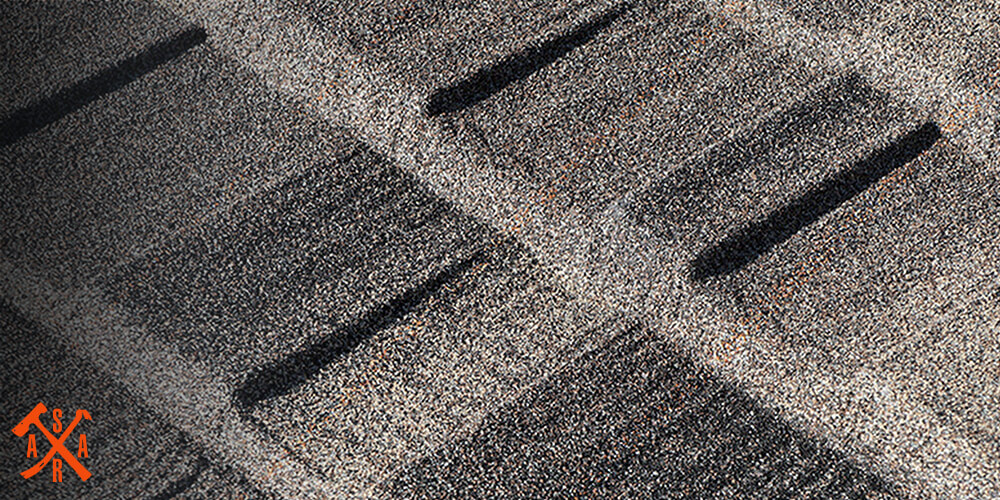 Long gone are the days of metal roofs, which should be reserved for barns and airplane hangars. In today's market, we can install a Stone Coated Metal that is rolled into a variety of profiles -with many colors and styles to choose from. These Stone Coated Metal roofs come with a *50-year materials warranty, and are very energy efficient, environmentally friendly, and will no doubt add a tremendous amount of value and curb appeal to any home or building! Please contact us soon, as we are ready for your call!
---
Flat Roofs and Periodic Roof Coatings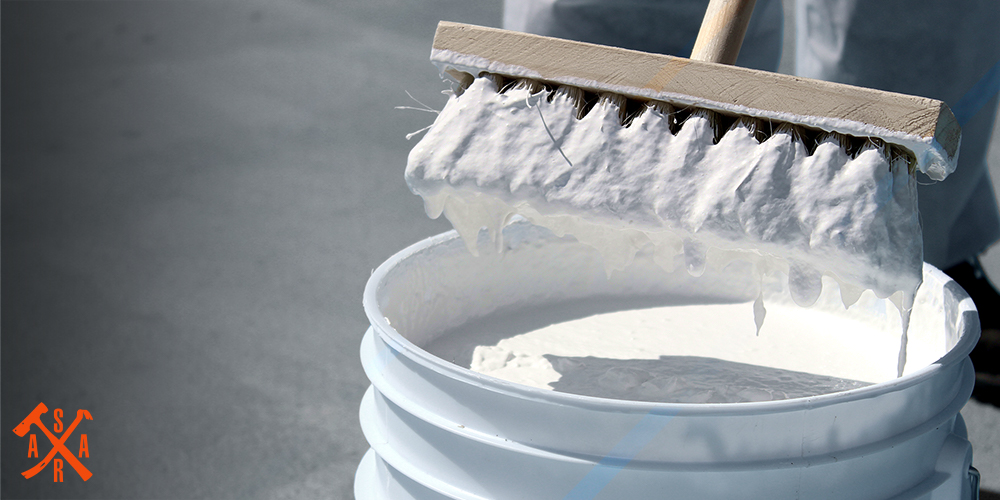 Flat roofs are a vague term utilized within the roofing industry that usually describes low pitch roofs that are below 4 inches of rise for every 12 inches of run. Built-up reflective roof systems dominate the Southern Arizona market and do an effective job of eliminating heat from entering the building space below. There are a number of options available in this regard, with insulation board possibilities, and a diverse variety of materials to choose from, of which many possess different maintenance requirements and wind resistances. Periodic elastomeric roof coatings protect the underlying roof system. This service will also reflect much of the heat transfer associated with the desert sun. It should be noted that while a roof coating might appear to be a "do-it-yourself" or "handyman" type of project, it's really quite the opposite. When a roof coating service is properly conducted, a group of other skilled services (pressure wash and chemical cleansing agents, 3-course seals, scupper knock-downs, build-up, membrane work, etc.) is provided in concert with the application of the elastomeric roof coating. We have had many customers who have made the mistake of either doing this work themselves or hiring a family friend or handyman -only to trap moisture or debris between the layers below…which often leads to only one solution: a costly tear-off and new roof! Please contact us to arrange a professional evaluation…
Here in Tucson, we require a heavy duty elastomeric roof coating to protect our flat roofs from the damaging sun, and property owners should be aware that roof coatings differ vastly from one product to the next. With that said, so do testing benchmarks: here at the Roof Associates, we only utilize products that are energy star rated, independently tested in licensed UL labs, and possess statistics that ensure our customer a trusted product. Some of those key metrics are solids by weight and volume, but more importantly, tensile strengths and a capacity for elongation. Roof Associates proudly possesses the proper credentials and certifications for multiple flat roof and coating systems. Click here to arrange for a free evaluation of your flat roof today!
---
Flat Roof/BUR Restoration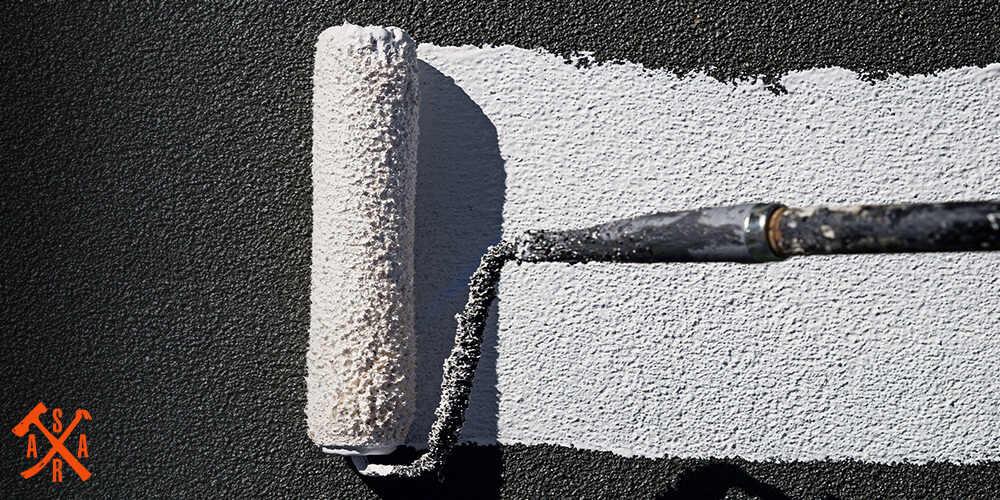 We have a number of solutions for a new flat roof, but our restoration services often prove a worthy alternative. Proven via former jobs and an extensive before and after collage of photos available, a thorough roof restoration can be provided utilizing a number of products -mostly entrenched in a rolled membrane. Usually half the cost of a new roof, and without the mess, these services are ideal for both homeowners but especially commercial properties, as there are often some substantial tax advantages. If this is a service that you are considering, please request our photo album to verify our most impressive restoration pictures. We are very proud of the work we have provided in this regard. There is much more to discuss! Please utilize our contact link and arrange a site visit today…
---
Parapet Waterproofing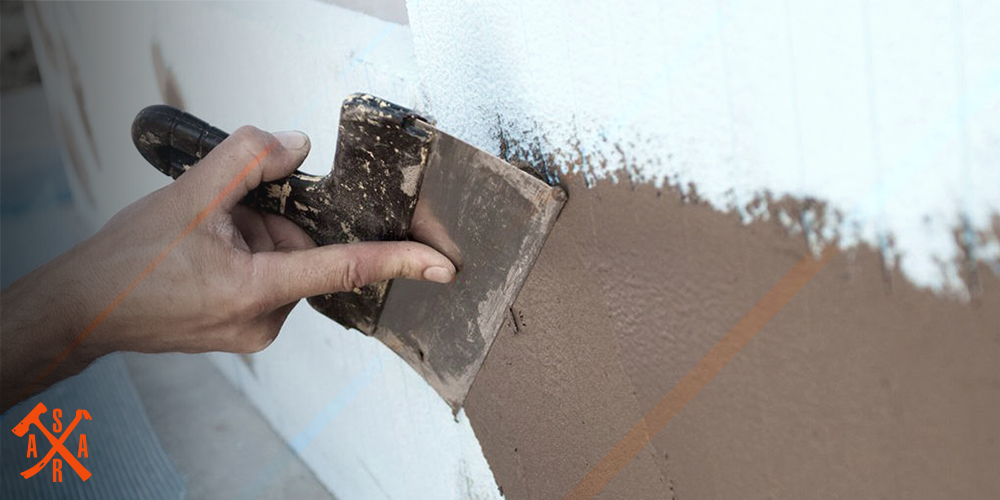 Yes, we provide parapet wall repair, as should all roofers because we are waterproofers! Originally trained in underground/below-grade waterproofing, these services have expanded through the years to include a solution to the everyday problem of the cracked stucco atop the parapet wall. Taking in moisture on a continuous basis, the often-unseen cracks atop many parapet walls are posing a direct threat to the integrity of the Southern Arizona home. Utilizing a patching compound that differs from any masonry product, the material we use is designed to elongate against contraction and expansion while also waterproofing the contents below. This service is usually then further treated with a breathable elastomeric wall coating that is color-matched to blend in with the paint already in use. Affordable and easily justified, please click here to arrange a free estimate and evaluation today.
---
Ventilation
Proper ventilation is probably the most overlooked need within the roofing industry here in Tucson. Yes, we indeed live in one of the hottest places in the world and moreover, we experience massive arrays of temperature change throughout the course of our desert seasons. The reasons to incorporate a properly executed ventilation plan into our homes are backed by statistical measurements that are incredibly impressive.
Proper venting lowers energy costs, keep damaging moisture out of the crawl or attic space, decreases the lure of termite infestation, and allows your insulation to work better…it also promotes roof longevity, and is required by many roofing material manufacturer warranty guidelines.
Yes, a properly executed ventilation system will add a further expense to your project, but the payback is quick and certainly provides an impressive long-term value.  Each property is different in this need. We are certified in roof ventilation through various manufacturers and would be happy to provide a specific and free evaluation for you asap. Please click here.  
---
Shake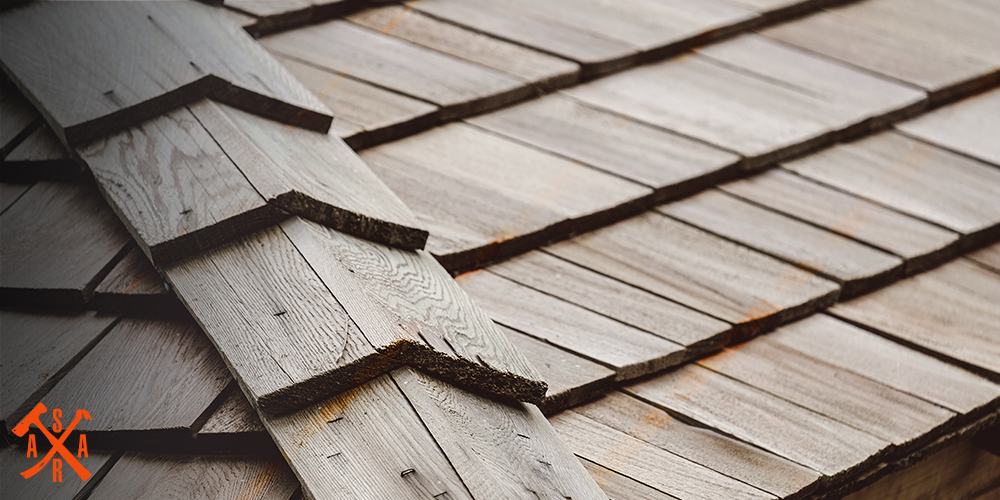 A shake style roof allows for a distinctive look and can be provided in a multitude of varieties, including cedar, composite, metal, and even concrete that is stamped to look just like natural wood. These types of roof systems provide a craftsman's touch that allows for dramatic curb appeal and added value for the home. Today's shake roofs are often Class A fire rated and can last a lifetime if properly installed! There are many options to discuss! Please contact us here…
---
Fireplace Crown Restoral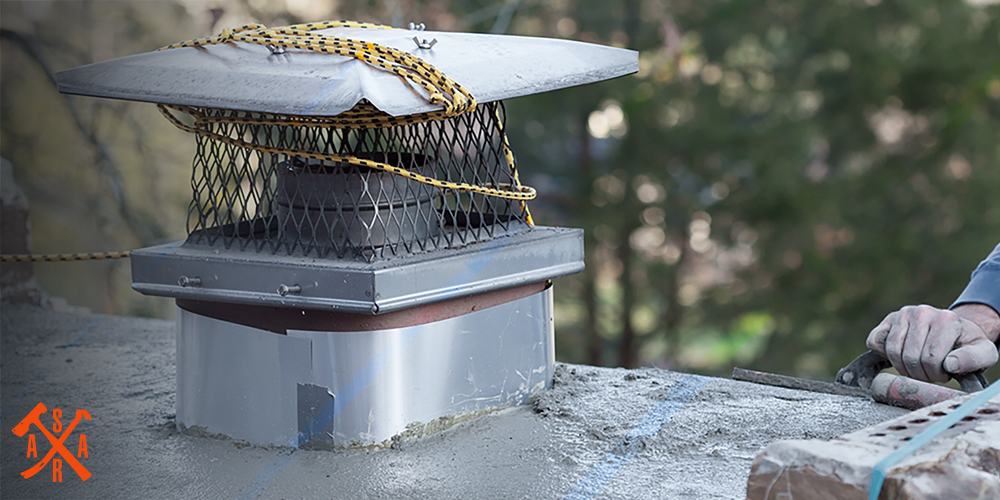 Fireplace crowns are often the sources of moisture intrusion and are often overlooked. As a result, we have perfected a waterproofing solution to these areas to avoid any troublesome damage that otherwise might be attributed to a faulty roof system. Contact us here to arrange a further evaluation…
---
Walking Deck and Balcony Roof Maintenance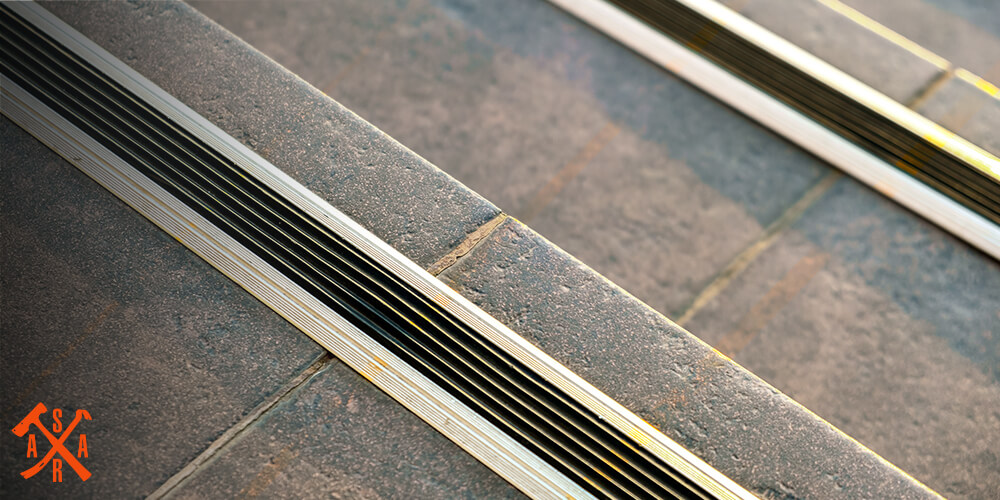 Walking decks and balconies are typically installed with a unique waterproofing system that is designed to accommodate outdoor furniture and heavier foot traffic. These systems are not treated with a typical elastomeric roof coating, as these products are normally too soft. What's even more important is to note is that these systems are extremely vulnerable, so professional maintenance is imperative -almost more than any other roof system we service! Here's why: in many cases, a balcony roof system utilizes a heavy-duty substrate (usually a 3/4" plywood deck), which is typically glued down and then screwed into its underlying structure, where then these screw heads are buried in a multi-layer liquid balcony roof system. In short, as you might imagine, separating the plywood from the supporting structure is near impossible, therefore causing what appears to be a simple roof repair into a full fledge structural replacement! We have surprised too many customers with this unfortunate news through the years, to be certain, and ruined many real estate deals with this information too! These major balcony and walking deck fixes are always way too expensive, yet maintenance through the years is very affordable! A thorough maintenance seal and re-coat can be provided for pennies on the dollar when compared to full replacement. Contact us now for a free walking deck or balcony roof assessment.
---
Preventive Maintenance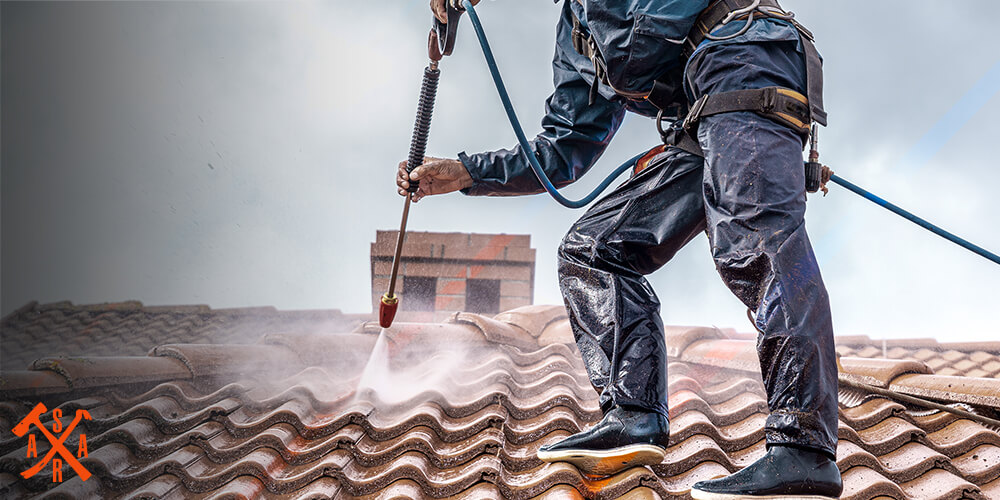 All roofs require preventive maintenance and occasional inspection. Undeniably, some roof systems require more than others. For example, tile on roofs tend to sometimes crack just on account of expansion and contraction and a general exposure to the outside elements, as do the mortar points and adhesives used. Shingle roofs if done properly require the lowest of maintenance (usually speaking) but should be periodically checked to ensure no damage has occurred or wind damage sustained. Some flat roofs require elastomeric coatings and further repair work every handful of years and this service will promote roof longevity, or if not provided, deteriorate the expected life span of such a roof system. All roofs should be cleared of debris that could be blocking the drainage areas; this type of maintenance is usually expected by the contractor, material provider and your insurance company. We have seen many customers denied service via their insurance provider on the basis of what they have called "neglect."  In every case, preventive maintenance is key to the permanence and service protection available from all roof systems. Please contact us today with any questions or concerns.
---
Skylights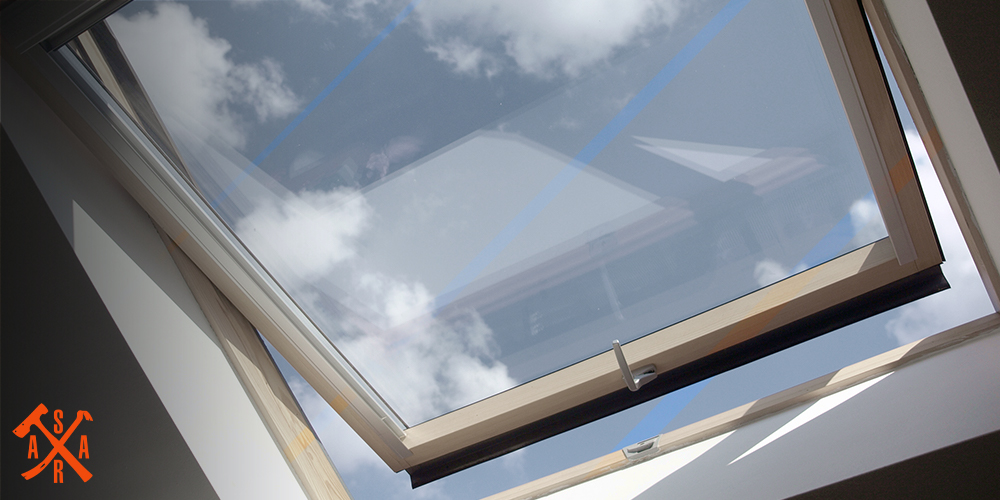 Skylights can allow for a dramatic effect unto the living space below, and we think Roof Associates is the most equipped to bring you that new light! We are the only licensed roofing contractor in Tucson that also possesses a 5 Star Skylight Specialist designation from Velux -the world's biggest and finest skylight manufacturer! Why Velux? The reasons are straightforward: the conventional plastic/acrylic skylight as you most likely have now are allowing a tremendous amount of heat transfer, harmful UV rays, and air loss -whereas a GLASS Velux installed by the Roof Associates maximizes energy efficiency, while producing a much prettier light! Roof Associates and our partnership with Velux also offers affordable Sun Tunnels, solar-powered skylights with Fresh Air options and Blinds, and these are often eligible for both an Arizona and Federal Tax Credit! These skylights are especially easy to install when replacing old plastic ones, and are typically quite affordable too! Contact us to set up your free estimate by clicking here.