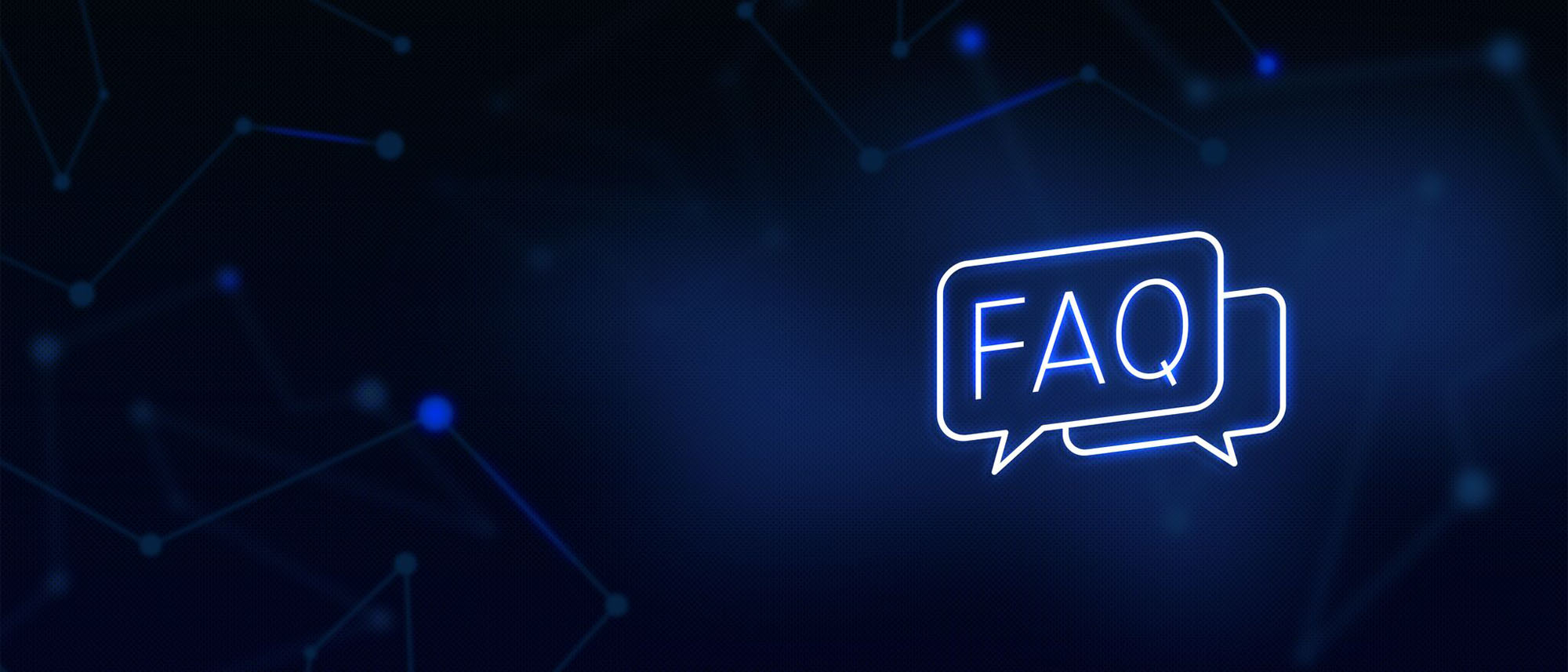 Addressing common queries on home repairs and restoration
Why Us? Because we're ENTIRELY DIFFERENT than most, and all roofs are not created equal!
Longer warranties - Premium Materials - Certified Journeymen Roofers
No Subcontracted Labor - No Piece Work - Aligned Interests
Liability Insured - National Endorsements - Formally Trained
Uniformed Workers - Branded Trucks - Meticulous Clean Up
We only utilize premium, USA made material, we are state licensed, nationally endorsed, possess 2 million dollars in liability insurance, and most importantly, we employ a well-trained and experienced work force (whom also retain workman's comp. insurance -to ensure you against a law suit, they've passed a background test, and have all been formally trained in safety measures). Our family has been Roofing Tucson since the 1970's! -We've got you covered!
Our roofers are members of our apprentice/journeymen/supervisor training program, who must endure hundreds of hours of training and follow our official career protocol. We hire our roofers only after a contracted commitment and a very demanding employment process. We do not sub-contract our work, and we do not pay by the piece, which only promotes roofers to rush their work (this is the standard in our industry, unfortunately). If 90% of roof leaks derive from 10% of the roof area, it is the details that matter most, and these details take time to provide. Our workers are paid their bonus based on customer reviews and our warranty expense; this ensures that our priorities are aligned. Every job will be ran by a trained journeyman roofer with at least 10 years of field experience. We also have an office staff to ensure we are always available and to provide continuous customer service, an experienced and dedicated operations manager, and our hands-on owner is a multi-generational journeyman roofer himself, with a business degree from our great University of Arizona -Bear Down Tucson!
We also vow to use superior supplies: we do not utilize cheap products because they do not provide VALUE. We use top-shelf underlayments, high-wind resistant shingles, we replace metal flashings, furnish flow thru battens -always, we install intake and outtake venting to meet mfg. specifications and to lower your utility costs, we screen entry points for vermin and pests, provide proper counter flashing, stipulate proper nailing and fastening techniques, set all tile via the standards as set by the Tile Roofing Institute. We apply first-class roof coatings and at the appropriate coverage rates, and we follow all manufacturer's specifications to get you a fully backed materials warranty too -Done the right way!
We stamp our family name, Thatcher, on all jobs, which by the way just happens to mean "roof maker" in our English origins. Roofing is our passion, our livelihood, our innate family tradition. We promise to never let go of our pride in workmanship, and back all of this up with some of the LONGEST WARRANTIES IN THE BUSINESS! So why Roof Associates? Premium materials, insurance and credentials, and superior employment practices - all provided with our family tradition at stake! You've found your guys! All you need to do is call!
Your tile roof is most likely falling short because of an improper installation. Oftentimes, big home builders piece work your roof needs to the lowest bidder, and they almost always utilize the bare minimums in material quality, and re-roofs are typically conducted in a similar fashion too. Upon your roof's original completion, chances are that the inspector did not know what to look for…most roofers don't know any better either…Tile roofing is a specialty that takes years to master, and each material manufacturer has its own installation standards -and if those are standards are not met, you do not have a legitimate material's warranty. In Tucson, there is no formal or legal inspection process after your roof is re-done either; it isn't required on a re-roof; no permit required…so property owners must entrust their roofer on the ol' honor system…we recommend to choose wisely! A minimum standard as dictated by the Tile Roofing Institute requires that tile roofs be installed in a manner that allows for proper head lap and exposure on each roof tile. This is correctly done using a "swing tap method" which is a standard usually NOT met! We also see inadequate or incorrectly installed roof protrusions, many details left vulnerable and bound for premature wear, and a lack of proper counter flashing. Our standard is different: we'll set premium, high-temperature underlayments under your tile, with an elevated and "flow-thru" batten, the correct flashing, proper venting, and Details, Details, Details!
Tile roofing is an old craft, and if provided the right way, it can last a lifetime -literally. Tile is our forte…it's the bulk of our workload, and we've got it down pat! Click here to set up your free inspection!
Tile roof inspection schedules are subjective amongst roofers, but most would agree that tile roofs should be checked at least every year. These periods could change dependent upon conditions of course, and tree droppings should be removed from drainage areas -whenever noticed. It should be known that your tile underlayment must be preserved to a maximum, as this is a very important and unseen component of your roof. Cracked tiles and damaged mortar will allow your underlayment to expire considerably sooner than expected. In short, a tile roof is largely dependent upon the underlayment below, and this underlayment should be completely protected at all times. Proper maintenance and periodic inspection could make the difference towards getting many more years of protection out of your existing tile roof. If you think your tile roof needs inspection, please contact us here.
Flat roofs that require elastomeric roof coatings should be re-coated every handful of years. This re-coating process is again dependent upon conditions, including: the age of the roof, slope, and the quality of materials and installation provided. Despite the apparent ease of application, this job is NOT for the do-it-yourselfer, as a proper "general seal and recoat" should only be provided by a licensed professional. These jobs are usually very affordable! Please contact us to arrange a free estimate.
Silicone coatings are disputed amongst roofers to be certain. One issue commonly mentioned is the inability to provide repair once a silicone system is installed. Another issue often mentioned is that they appear to collect dirt much more than a conventional elastomeric -leaving the roof less able to reflect our summer sun. Proponents of these products claim that these systems do not break down and wear like a conventional elastomeric. It should be noted that there are many grades of silicone available on the market, including solvent and water based, high-solid options and several manufacturers that require specific patching membranes and priming agents. As a certified silicone applier, we have the right answer for you depending on your exact situation. Contact us for a free evaluation today!
3-tab shingles are typically a 20-year variety and often wear a bit premature. Here in the desert, heat is usually the culprit towards a justification for a new shingle roof. Today, 3-tab shingles have improved and are thus quoted as a 25-year product. However, we rarely sell a 3-tab shingle due to the fact that a laminate lifetime warrantied shingle is available for a just a few dollars more per square. These laminate shingles have almost twice the wind resistance, are much more aesthetically pleasing, and are actually a little easier to install. Typical signs that reflect a need for replacement are as follows: warped tabs and/or curling shingle ends, and a loss of granule -which is apparent in the gutters, grounds of property, etc. Shingle roofs are still very affordable. Please contact us today to arrange a site visit and free evaluation.
You have many options to improve your energy usage using our roofing techniques! Here is a list of a few: insulation boards (polyisocyanurate), multiple intake and outtake vent options, solar vents, radiant barriers, vented bird stop (concrete tile roofs), ridge vents, tile vents, heat and UV resistant skylights, energy star rated roof coatings and shingles. The benefits of utilizing these components within your roof system can be remarkable and the savings can often go a long way towards paying back the cost of the roof replacement in need. We are a certified installer through multiple ventilation vendors, and are aware of proper ventilation techniques and the suitable installation methods associated with such a job. We are happy to discuss all options available with a free estimate. Contact us now.
Every roof should be inspected by a licensed roofing professional before the commitment of a solar panel system. This can help towards avoiding a hefty and unnecessary cost to have the panels removed and replaced, after its already been done.    
An easy determinant all parties should consider is the age of the roof, as this doesn't require an expert. Buyer beware: we have seen many solar systems that were not flashed correctly, left with broken tiles or other roof damage caused by the solar people. It is our professional opinion (and the Tile Roofing Institute's) that all tile roof protrusions require a secondary jack (which is usually not installed) and a top jack to channel water atop the roof in place. Shingle standoffs should be flashed "under and over" -and not dependent upon roof cement or any other liquid flashing. The current issue is that the solar companies have been granted an exception to minimal roofing standards, which includes the "mighty hook" or any other hook-type of hardware on tile roofs; this leaves the property owner very vulnerable -despite all the verbiage from the solar representative. We are capable of working in coordination with your solar company to ensure a professional and properly executed job, and we have written proof that there is only one standard that meets minimal code. We have provided this service hundreds of times for our smart and informed customer. If you are in this predicament, it is imperative that we hear from you soon; we're here to help!  Please contact us here
NO! We still live in the Wild West Folks! Arizona does NOT require roofing contractors to carry liability insurance! As of 2020, our state only requires that a licensed CR-42 holder possesses an annual bond set for a few thousand dollars! Hardly sufficient enough to cover all of one's customers in a year, right? This means that once those funds are used up, the homeowner is without recourse on this bond! We carry 2 Million Dollars $$$ in General Liability Insurance for our property owners! Now, that's peace of mind! You have no doubt seen or heard the slogan, "Licensed, Bonded, Insured " -but what sort of insurance are most of these guys actually referring to? Probably not general liability because it isn't required by law, it's expensive to have, and it's difficult to qualify for! Why so expensive? Because a lot can go wrong, and the insurance companies know this better than anyone! Ask your roofing contractor to show you proof of his/her general liability to be certain you are without this major risk! Roofing is one of the most dangerous professions in the world, and most property owners assume they're protected…
Yes! Most new roofs are installed with grounds for a voided material warranty! Sounds ridiculous, right? Unless your roof is installed to exact manufacturer's specifications, the material companies could and likely will void your warranty, and this is the norm! What's more: should the need arise, your insurance company could state that your materials were not installed correctly and deny you storm coverage! We see roofs that are installed incorrectly, every day. There are many specs. to meet, including nail patterns, proper venting, underlayment needs, and compliant flashing techniques. Demand your roofer state on their contract that your material will be installed to mfg. standards! We've seen savvy insurance adjusters deny claims based on these exact occurrences a lot, and we've seen even more material manufacturers deny coverage too. Doesn't it make sense to have your new roof installed without these risks? YES! We promise to install your new roof with all specifications met! The material manufacturers have spent millions of dollars in engineering, research and development…it only makes sense to install their products to their liking and get you covered, the right way!
Without doubt, we see this issue every day, and we agree that it's entirely unfortunate to be informed of the true roof status, especially when recourse or consideration is all but exhausted. Chances are that when your home was built the roof was not properly installed because most roofing companies do not know or care to do it right. Most new home roofs are provided via piece work -where the home builders pay very little for installation and the material costs are focused on cheap. What's more is the fact that your inspector was probably overworked and probably wasn't an expert in National Roofing Contractors Association (NRCA) protocol, nor aware of the material specifications. And did you know that a local building inspector can sign off on work without meeting NRCA standards and materials specs? We see it all the time! Brand new roofs with what could be voided material warranties, improper venting, and you guessed it: LEAKS! We are NOT tract home roofers, but rather, pride ourselves on being a custom roof provider! We're happy to walk you through all details in this regard. Call 520-GET-ROOF today!
This answer is long folks…but a house is a big purchase. Please read everything below: we've revealed our stance from an insider's take, via a roofer's perspective…we've disclosed industry norms, some valid warnings, and a pretty convincing argument explaining our differentiation from most of our competitors.
Here's the most common complaint we hear, from property owners who thought they purchased a home with a reliable roof, "I had my roof inspected when I bought the home…these new/discovered roof problems should have been revealed to me then…"
Oh boy…if we just had a nickel for every time we heard this one…Most realtors and home owners like to call this process a complimentary " free inspection" – and are expected to receive an unbiased view, but it's typically quite the contrary. To begin, there are many roofing outfits who only provide repair, and others who only install new roofs. With that said, a company who only offers repair has quite the dilemma on their hands if the roof truly requires replacement, and they can't provide one…so there it is: motivation to sell a repair -but these repairs have strict warranty limitations (search online reviews for your repair contractor; you'll likely see these exact complaints, but I'll add that there are honest repair companies out there), and furthermore, to make things a bit worse, a lot of roofing repair companies have a commissioned sales person who's doing the analysis. In short, when a new roof is really what's in need, the repair salesman has two choices: do the right thing and walk away without the chance for a sale -with a loss for their time so far invested, or try and sell you a quick fix (and us roofers have a lot of tricks for quick fixes). Here's the flip side: you might have a replacement only roofing contractor assess the roof…where maybe a repair is all that is in need, but they do not provide such service…there's certainly way more commission on a new roof -same dilemma! Personally, we have always felt that when a roof inspection is in need, there should be an specific service (like the general home inspection process, but from a specialist's point of view) that the prospective buyer could hire for a fee, in hopes of actually obtaining a fair assessment, because as it works now, you have only invited a sales person an offer to profit, with a hope for his/her honesty. Lastly, and of just as much importance is your inspector's ability to properly diagnose! What is their experience? Are they or have they been a properly qualified roofer with actual field knowledge? Have they been formally trained? Are they familiar with the mfg. material specs. with your actual roof system in place? We can reveal to you firsthand, that the chances of someone in our industry possessing adequate field knowledge, being completely truthful, and an ability to sell are pretty rare…If you've found one, please send him/her to us. We will send you a finder's fee and be forever grateful!
Our slogan: Repair, Restore, Replace -as each roof in need calls for its own unique solution! We do not feel this is an exceptional strategy…it just simply makes sense! Contact us and your roof will be inspected by a legitimate, formally trained roofer…and here's a little more reassurance: we're always busy, busiest enough to be honest and to diagnose your roof properly. Our family has been servicing roofs in Tucson since the 1970's…we honor our fallen father (union/journeyman roofer and roof inspector for the City of Tucson) by doing good work, and vowed to pay tribute to his name in our industry with honesty and genuine service some 2 decades ago. We promise to be frank, fair, and explain our reasoning behind our assessment. It will all make sense, promise!
Wait, it gets worse: as roofing contractors, we are no doubt often pressured by the realtors, typically speaking -even when these gestures are not direct and verbally applied. We know that real estate deal could likely be pending on the roof status and our report. If we're the roofer who always plays it cautious, and feels like we have an obligation and duty to provide accurate information to the parties involved, and if we have a stricter eye and are knowledgeable to industry standards and material specs, well then we are typically the roofer with the worst news…and worse news comes at a higher cost…and if that realtor has experience with us behaving this way constantly (where we actually provide a valid roof report), we could be the last one they call or recommend. This is why when we find a realtor who truly acts on the behalf of his/her client, we find it pretty exceptional! We work with some really great realtors, who know we're not going to let things slide or be overlooked, but they still call us because they want correct information for their clients. Chances are that if your realtor is familiar with us and offered you our name, he or she is probably one of the good ones! Congratulations! Our owner Dan Thatcher at one point had a terrible nickname with one big and well-known realty company: The Deal Breaker! That name certainly didn't help our chances of doing business with realtors!
To end this section, we'd like to present one final issue: the ease of the sale. When we approach a roof estimate, we have to consider our focus on duty -an obligation to provide real information to our customer. This intention is hard to assure to most of our new clients because some do not know us personally, and most would have to expect that a contractor is looking to be as profitable as possible…we understand your positioning. But consider this: it is entirely easy it is to sell roof services when one's approach is to be as cheap as possible, with an iterated statement such as, "…you don't need a new roof or all that extra stuff…that other guy is just trying to sell you more"… we could ramp up our close numbers significantly with this approach too…but it wouldn't be true to our customer or our trade…"always the bearer of bad news"… because we care! Unfortunately, our job and duty to provide legitimate service does not necessarily permit what suits the company best either…we have to endure the labor to do things right, a much harder sales process, and we have to provide the time to honor our name -and sometimes (more often than not) this comes at a hefty company expense, and it doesn't make the seller too happy either! We are always busy, and our capacity is always maximized, and perhaps this grants our position to be truthful that much easier. Call 520-GET-ROOF and give us chance!
Unfortunately for us, most of the monies collected for your roof needs will not end up in our company's bottom line. Reasons being: roofing is consistently listed as one of the most hazardous professions in the world, and with this, these services are quite expensive to provide (in 2019, US News defined roofing as the 4th most dangerous job in America: https://www.cnbc.com/2019/12/27/the-10-most-dangerous-jobs-in-america-according-to-bls-data.html). Our insurance protections come at a steep premium too, including workman's compensation rates that are flat out astronomical (our job is so dangerous and liable for expense that the state has had to mandate a marketplace for us because most insurance companies will not carry that risk unless forced to do so), and quality labor is only available when matched with quality pay. Our general liability rates are way above average, our equipment and overhead are expensive, and we have a steady rise in material costs, which far outweigh standard inflation. In fact, one recent observation we noted was that our shingle prices have quadrupled in the last 20 years! On average, we receive a material price increase of roughly 5-8% a few times a year! Our roofers are also mandated to do training to stay up to date and well-informed. Our owner (a journeyman roofer with over 20 years of field experience himself) is a formally trained accountant too, with a degree from our very own Eller College, at the University of Arizona, who has just about mastered the art of "job-costing" -where all job prices are based on value and from an educated baseline. As the old adage goes, and as cliché as one might permit, "you get what you pay for." Pricewise, and for transparency purposes, our focus is a better value for our customer, a modest profit to ensure our longevity, low debt, a commitment to legal business operations, smart expenditures, and a reasonable return on our investments -all framed from an experienced game plan, and all designed to remain competitive and well strategized for you, our valued customer!