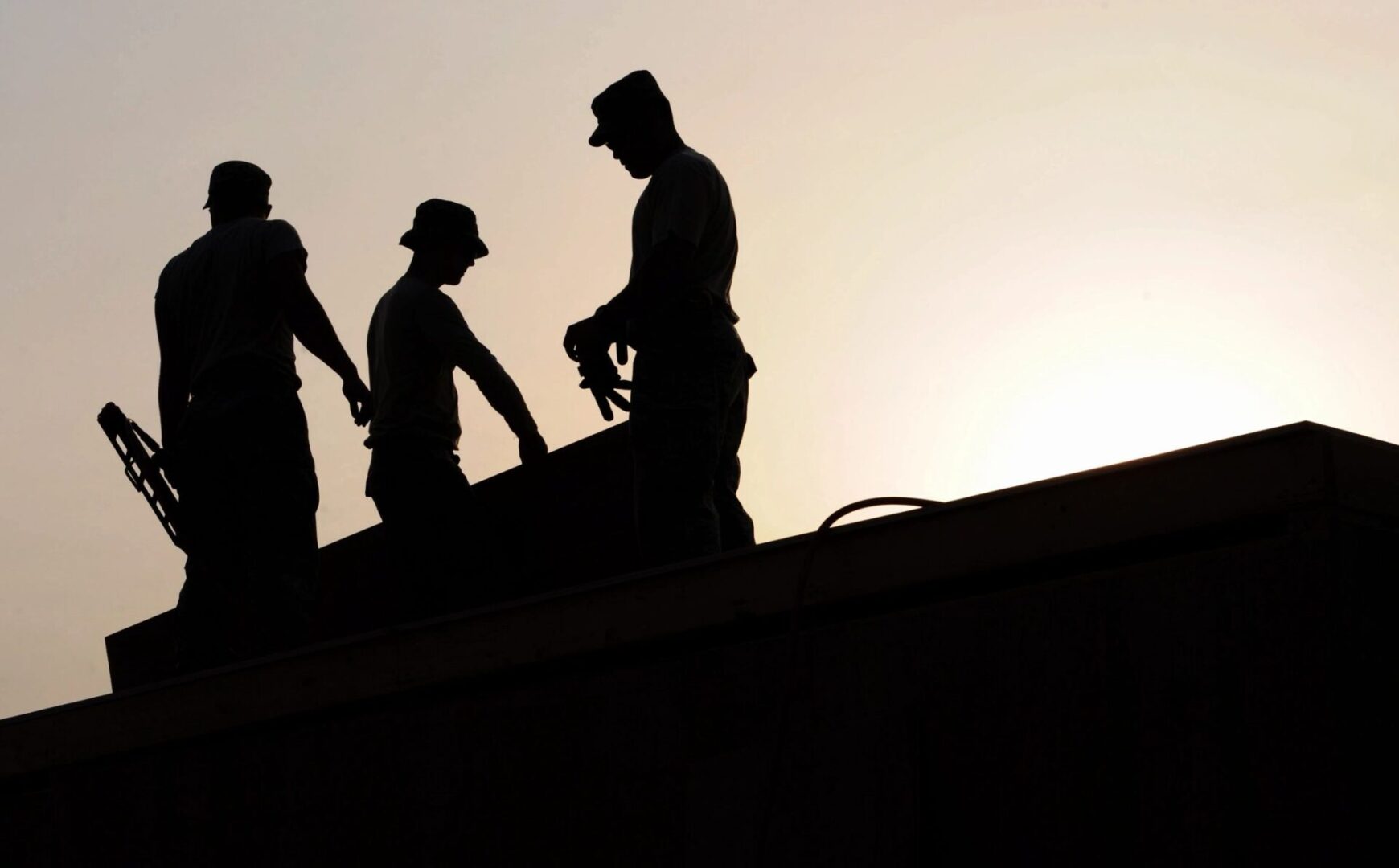 Our Service Providing Brand Ambassadors
The following is an introduction to some of our key employees. We feel it's worth knowing who'll actually be running the details of your jobsite. These men will be on your project, and all of these men have worked with us nearly 2 decades, some even longer. This list is not in its entirety, as we have many more honorable mentions, including some talented roofers in their own right, some teams of all-star apprentices, and an incredible office staff.
Our owner Dan Thatcher is a multi-generational roofer with nearly 3 decades of field experience. A Tucson native, a University of Arizona graduate, and a last name that literally means "roof maker," Dan grew up roofing with his father Walt (a union journeyman roofer and former roof inspector for the city of Tucson), taking on side jobs by his late teens and developing into a full fledge master of his trade by his early thirties. Today, some thirty years later, Dan still provides some roof work, but mostly coaches and manages his crews, led by another set of Thatcher boys and some longtime friends, who have roofed with the family over 20 years themselves. Dan is married to his wife of 19 years (a registered nurse), has one son preparing for college, and prides himself on being disciplined to his work, caring for his employees, and being true to his customer's needs. Dan and his brothers take great pleasure in honoring their family name, and firmly believe they are running operations on a completely different level. Dan created our very own apprentice program -to ensure those employees who dedicate so much to us a legitimate livelihood, with a bonus structure for employees based not on profits -but rather, customer satisfaction. He is obsessed with reading roofing manufacturer's literature, has practically memorized the National Roofing Contractors Association Manual -who sets complete protocol within our industry, and has set standards for virtually every procedure our business performs. Dan is still very much involved in the day-to-day operations here, and is available to discuss any company concern directly, when needed. He can be reached at 520-GET-ROOF -EXT 4.
Rusty,

Operations Manager
Our ops manager Rusty is hands-down the reason behind many of our successes. A Tucson native, a man who has never had another job outside of working for us, and a Master of Production, Rusty is no doubt our company owner's favorite guy…forever loyal, forever industrious, and always a customer favorite. Rusty ensures our efficiency like no other. A maestro of the trade himself, Rusty is a trained journeyman roofer, who always goes the long road for both us and our customer. A coach, an instructor, and always a friend, Rusty is the backbone of our company. Rusty is married to his childhood sweetheart (one of the best moms we know!), father to 3, and is an incredible dad. We are blessed to have Rusty on board and forever grateful for his efforts, sacrifices and dedication. Chances are you will work with Rusty during some point of your project with us. He will no doubt "wow you" just as he has done for us for all these years!
Chris, Supervisor,

Crew Lead
Chris is our all-star roofer, journeyman, and all around get it done, go-to man! Probably the fastest guy on staff, Chris is a well-oiled machine, an innate artist (painter and illustrator in his spare time), and he never tires! Whenever we're running a bit behind, Chris is our clean-up man…laying tile, shingling, and coating roofs like no other, Chris is an inspiration for all of our younger apprentices, and one heck of a teacher! He always vibes well with our newer hires and the customer continuously gives us their delight whenever Chris is on site. Chris is married to a wonderful woman and is a father of 2. He is a semi-professional catch and release bass fisherman…who wins quite a few tournaments too -we hope he doesn't get too good and go full pro! Chris has worked with us for nearly 2 decades, and is another essential member of our organization.
Ben, Supervisor,

Crew Lead
Ben is another essential employee here, to whom we are forever grateful. Ben is a journeyman roofer, a veteran of the trade, and one who never misses a day of work! He has worked with our family over 2 decades and we can't recall him ever calling in sick! Dedicated in full, a funnyman on the job, the toughest man in site, and a commitment to his work like no other, Ben is a resource that puts our customer needs at complete ease. Always going the extra distance for our client, we are proud to call Ben one of primary Roof Associates! Married to his childhood friend and father of one daughter, Ben is a family man who never stops working -whether it be here or on his own personal garage projects, on his farm, or helping someone in need. Rest assure, if Ben is on your job, things are going to be done above and beyond!
Marc has worked with the family some 2 decades too! Marc is an entirely dedicated employee, whom we are happy to call our friend! New father, an incredible family man, and probably the best son and caretaker his late Father Teno ( a distinguished veteran) could have ever hoped for, and an avid member of his church, Marc is a genuine soul! We are proud to have been able to provide Marc a job to call home for so many years…and we're sure his toils are driven by his warm heart and genuineness for our customer's needs. Marc is the guy who will remain pretty silent on the jobsite, but will diligently and to absolute perfection make sure your property is in a pristine state upon our departure, and he will always thank our customer for gracing us with the work. Marc is strong as nails too, and he loves the physical aspect of his job! Roofer, friend, tutor, sports nut … Marc is an all-around superstar!
Ron, Journeyman,

Crew Lead
Ron is an expert roofer who has also worked with the family over 2 decades. Ron is a master of his trade, the ultimate leak-chaser, and a man who takes serious pride in his work! Ron is a father of 3, an avid pool player, and also the funniest man on the jobsite. Always smiling, always with a joke, Ron can continuously make an otherwise pretty miserable and hot day that much better. A shingling guru, the manipulator of metal, a genetically given built-in laser level within his very own set of eyes, and a touch of artistry make Ron a very important resource within our company. Ron has taught many of our younger associates how to roof the right way, and most of those younger guys are pretty thankful too. Ron has nearly 30 years of roofing experience under his belt and still provides each of his jobs with his signature touch, with old-school flair, and a genuine commitment to our customer!