We gladly accept all major credit cards, cash and checks, but should you need help funding your project, Roof Associated has teamed up with Hearth Financial to provide some relief!
INQUIRES WILL NOT DAMAGE CREDIT SCORE!
ANSWER A FEW QUESTIONS AND SEE YOUR TERMS, BEFORE THE COMITTMENT TO LOAN!
NON-SECURED; YOUR HOUSE WILL NOT BE COLLATERAL!
Click HERE for Financing Options Now!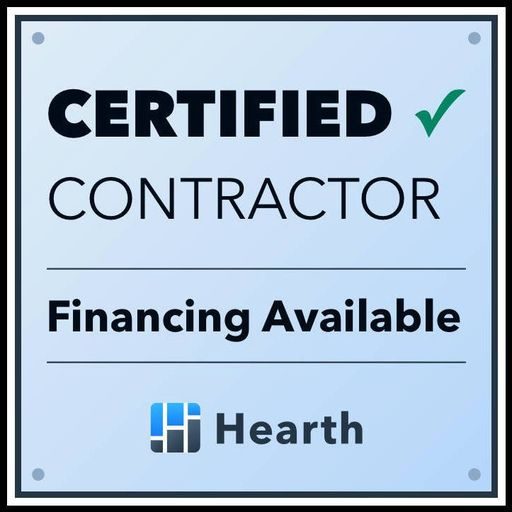 What's nice about this option is that the qualifying terms are provided very easily, where terms and qualifications can be supplied without any damage to your credit score, and you can explore options before actually committing to the loan! Simply click the link given, answer a handful of questions by entering the information to the best of your knowledge, and that's it! This pre-approval process should provide numerous options and terms, and they're not subject to giving up your property as collateral! Funds can be quickly deposited into your account, and we can get this project underway!
Please note that there is no margin or profit to us for providing access to this option, and terms and limitations are set by the lender, not us. Hearth financial will be the company managing your loan. We will not be seeing your specific terms or credit score, etc. We are simply providing access to a lender, where we have been approved by Hearth as a viable contractor providing reliable service. We, as your contractor, will of course be the ones providing work and warranty, as originally contracted.